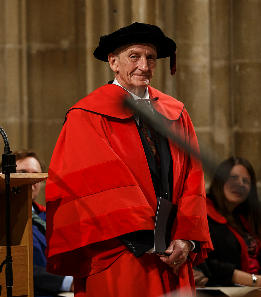 MAJOR AWARDS
Gulbenkian Scholarship - Advanced Conductors' Course / Guildhall School of Music & Drama, London
German Government Scholarship (DAAD) - Hochschule für Musik, Munich
Second prize, Rupert Foundation International Conducting Competition, LSO, London
Silver medal, Guido Cantelli International Conducting Competition, La Scala, Milan
Fellow of the Guildhall School of Music & Drama (FGS)
Honorary Doctorate (HonDMus) University of Kent, November 2016
MAJOR APPOINTMENTS
Assistant Conductor, London Symphony Orchestra (1974-1976)
Associate Conductor, BBC, London (1976-1986)
Conductor, BBC Symphony Chorus (1976-1986)
Music Director & Conductor, Musicians of London (1976-1990)
Music Director & Conductor, Goldsmiths Choral Union, London (1973-present)
Music Director & Conductor, Maidstone Symphony Orchestra (1991-present)
Music Director & Conductor, Seychelles International Festival (2002-2004)
YOUTH & STUDENT ORCHESTRAS
Brian Wright has worked with many British youth and student orchestras, from the under-13s of the National Children's Orchestra to the Symphony Orchestras of the Guildhall School and Royal College of Music. He was closely associated with the post-graduate Symphony Orchestra of the much lamented National Centre for Orchestral Studies (NCOS), formerly the UK's national training orchestra, which he conducted in major concerts of Tippett and Britten at London's Royal Festival Hall. In 1998 he conducted 2,300 young musicians from Kent Music School, breaking the then Guinness World Record for the "World's Largest Orchestra".
WRITER, BROADCASTER & TEACHER
Brian Wright is a well-known writer on music. During the 1990s he contributed many articles to Classic CD and Classics magazines on "Great Conductors", and in 1991 he wrote and presented a six-part series on the history of conducting for BBC Radio 3 called "A beat in time". From 1988-1994 he was a regular presenter of Radio 3's popular early evening drive-time programme "Mainly for Pleasure", and from 1995-1998 he presented Radio 3's "Choir Works". As a teacher of conducting, Brian has worked with advanced conducting students at the Guildhall School and Royal Academy of Music. For five years, in the mid-1990s, he was co-director with George Hurst of the highly regarded Orchestral Conducting Course at Canford (now Sherborne) Summer School of Music.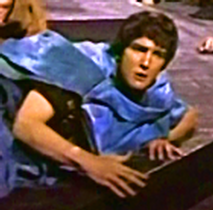 PROFESSIONAL SINGER
Brian Wright began his career as a singer - a tenor. For three seasons in the early 1970s he sang with the English Opera Group, in particular taking part in the Church Operas of Benjamin Britten throughout the UK and on a tour of Australia. He took part in master classes and had singing lessons with Peter Pears, and in 1971, with the composer's blessing, he sang the first London performance at the Purcell Room of Britten's song cycle "Who are these children?" In addition, he sang extensively both as a soloist and in professional choruses, with which he sang in many of the finest opera recordings of the time.